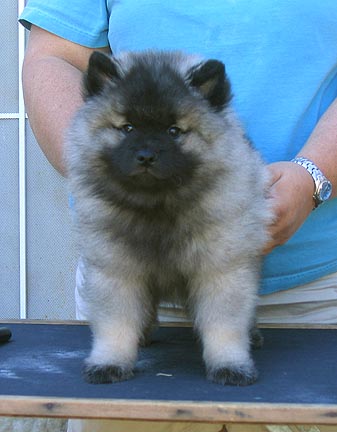 Pinkie from the front. Head is maybe a little strong for a bitch puppy, but it goes with her robust, chunky build. I like her ears least of the three since they are a bit larger and triangular rather than ivy. But, with all the talk about ivy ears, the Standard actually never says we need ivy ears.
Right now, after having a dead-straight front all her young life, she has suddenly started sometimes standing easty-westy. Hopefully just a phase -- this photo is a natural stance, not hand stacked, and she is standing fine here.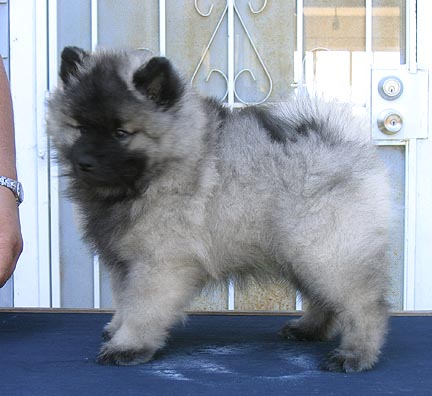 Pinkie from the side. Pinkie excels in size, bone and substance. She is also a very put-together puppy -- all her pieces go with each other just right. If she holds that quality into maturity, she's going to be a really good one.